Kancera develops drugs for inflammation and cancer.
Evidence in humans guides clinical Phase IIa study in cardiovascular inflammation.
Kancera AB conducts research and development in laboratories at Karolinska Institutet Science Park in Stockholm and employs about 15 people.The share is traded on NASDAQ First North Premier.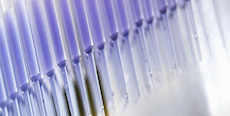 RESEARCH & DEVELOPMENT
Kancera has five drug projects in the portfolio. Kancera's main resources are invested in the two Fractalkine projects. The further development of the HDAC project is externally financed through agreement with the pharmaceutical company Grünenthal. The PFKFB3 project is funded through an EU Horizon2020 project and ROR1 mainly through academic collaborations.