Erik Nerpin
Erik Nerpin, Chairman of the Board, was born in 1961. Bachelor of Laws, Uppsala University. LL.M. in International Banking Law at Boston University. Nerpin is a lawyer and owner of the Nerpin law firm. Nerpin's activities as a lawyer are focused on stock exchange law, corporate law, and corporate governance. Other assignments include Chairman of Diamyd Medical AB and Blasieholmen Investment Group AB and Board member of Niccocino Holding and Effnetplattformen AB.
Shareholding: 921,000 shares
Håkan Mellstedt
Håkan Mellstedt was born in 1942. Professor of oncological biotherapy at the Karolinska Institute since 1999. He is a Doctor of Medicine from the Karolinska Institute in Stockholm. Honorary Chairman of the Board of Directors and member of Kancera's industrial council. Mellstedt has specialized expertise in general internal medicine, hematology and general oncology. In 1999–2010, he was head of the Cancer Centre Karolinska at the Karolinska University Hospital. 
Shareholding: 1,949,050 shares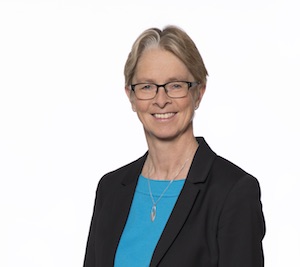 Charlotte Edenius
Charlotte Edenius (MD, PhD) has over 20 years of experience from leading positions in the pharmaceutical industry including Executive Vice President, R & D, Medivir, Senior Vice President and Head of Research, Orexo, Vice President and Head of Research, Biolipox, and various positions within AstraZeneca clinical R & D operations. Her experience ranges from small start-up biotech companies to global pharmaceutical companies and through all phases of drug development. Charlotte also has experience as a board member of both listed and unlisted companies. Other assignments include  board member of SynAct Pharma AB and Immunicum AB.
Shareholding: 17,960 shares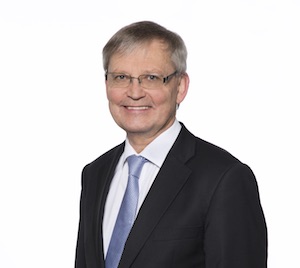 Carl-Henrik Heldin
Carl-Henrik Heldin was born in 1952. Professor Heldin was between 1986-2017 the head of the Ludwig Institute for Cancer Research in Uppsala, and has been Professor of Molecular Cell Biology at Uppsala University since 1992. He is chairman of the boards of the Nobel Foundation (since 2013), the Science for Life Laboratory (since 2013) and the European Molecular Biology Organization (since 2016). He has a solid reputation and extensive network from assignments as advisor to several academic institutions. Professor Heldin was also Vice President of the European Research Council until 2014. He has over 420 published scientific and 210 review articles and has been awarded several prestigious research awards in Sweden, France, Germany and the United States.
Shareholding: 163, 285 shares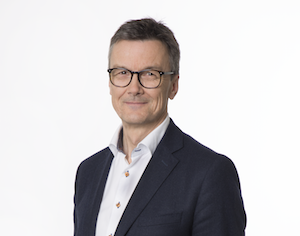 Thomas Olin
CEO
Thomas Olin was born in 1958 and is the CEO. Ph.D. in physiology and M.Sc. in biology, chemistry and geosciences. Olin has more than 20 years' experience of both scientific and business management from biotechnology and pharmaceutical companies. He was part of the management group that led the hiving off of Biovitrum from Pharmacia and was later part of the research and business development management at Biovitrum. Olin was responsible for the hiving off of iNovacia from Biovitrum in 2006. He also has extensive experience of the licensing of pharmaceutical development projects. Other assignments include board member of Blasieholmen Investment Group Seed AB (publ)
Shareholding: 1,940,537 shares